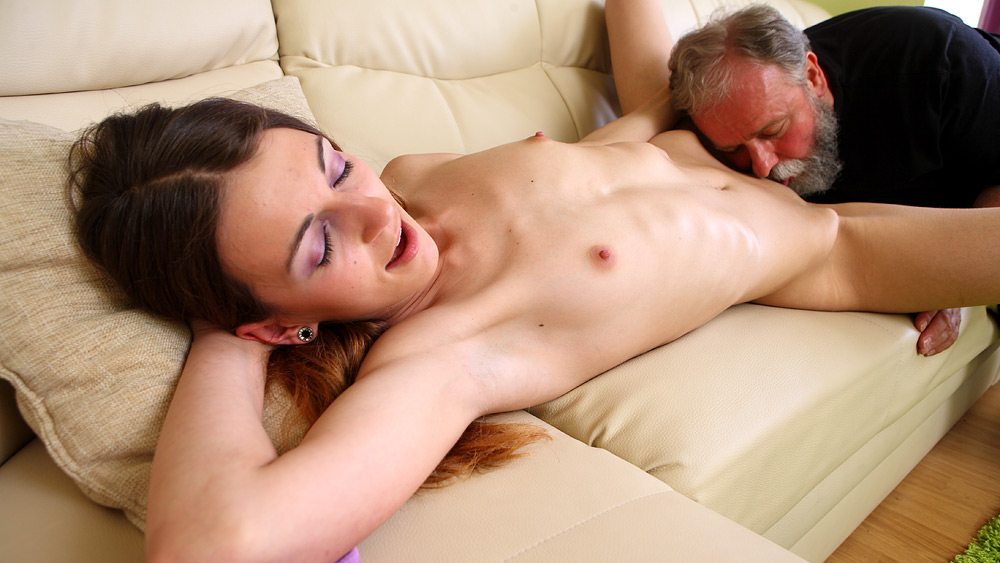 Young sexy woman enjoys older man licking her pussy and fucking her young pussy all night
Nina is the girl of the moment in this Old Goes Young scene and she gets her sweet pussy fucked good and hard by the old guy. She doesn't really look like she's interested at all before they get it on, but once her boyfriend is gone for a whole and the old guy starts turning on the charm she soon begins top real and allow the filthy old perv to get his hands on her lovely pert tits. It a gets much harder from there and when she find gets his cock in her hand there's no stopping her. She isn't phased at all when her boyfriend comes back to find her fucking another man, she simply wants him to join in,
Bearded old man loves to suck on Nina's nipples until she gets nice and wet for him
| | | | |
| --- | --- | --- | --- |
| Episode #1 | Episode #2 | Episode #3 | Episode #4 |
Nina has some explaining to do when her boyfriend catches her getting fucked by the old guy
| | | | |
| --- | --- | --- | --- |
| Episode #5 | Episode #6 | Episode #7 | Episode #8 |
Nina learns a lot from her bearded older guy. More than she thought she would.
| | | |
| --- | --- | --- |
| Episode #9 | Episode #10 | Episode #11 |